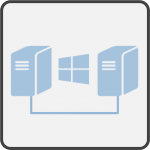 Guest Juan Cruz joins us to talk about the new features of Windows Server 2016 and why we're still waiting for it; all after we discuss the LinkedIN buy, Google Fiberless, and Chef's new "Habitat".

Newsy News
Microsoft announces acquisition of LinkedIN
Are you ready for Google Fiberless?
Chef announces "Habitat": A wrapper to automate and mobilize applications?
Topic: Windows Server 2016
Why is the GA release so late?
Federation with non-AD identity management systems
GUI is an install-able feature
What are Storage Replicas?
Faster reboots with "Soft Restart"?
Automate your network with Network Controller?
Hyper-V Features

Nano Server (SWEET!)
Shielded VMs
Hot change memory and NICs on VMs
Storage Resiliency
Other Links
A closer look at Shielded VMs (video)
Plan a Software Defined Network Infrastructure (Network Controller) (Technet article)
Ten reasons you'll love Windows Server 2016 #10: Nano Server (video)
Podcast: Play in new window | Download